Budget Planning Sticker Sets | 772 Count Pack | $5 Stocking Stuffer
Oh, dirt. We are out of this item. Contact Us to learn when/if it'll be back in stock.
Budget Builder Stickers (772 stickers of 61 Designs)

Even paying bills can be SUPER fun when a sticker's at play! This Budget Builder sticker set is the perfect way to keep track of your expenses.  Never miss another due date thanks to these eye-catching, colorful designs!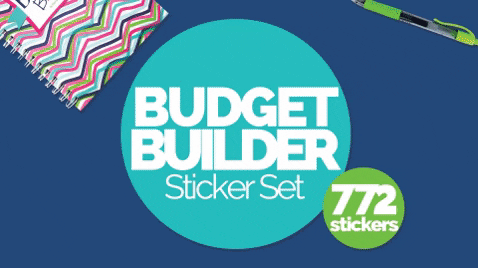 Sticker Set features:
772-count hand-illustrated and brilliantly colorful
Use them to stylize any planner/calendar, or journal
Sticker sizes vary, most are mini so they can stack on any given day
(8) sheets per set, each sheet is 8.5 x 5.5 inches
Getting "serious" about your financial future is fun & easy with this 12-Month Budget Binder™ Financial Workbook
& make financial success possible!
*This budget workbook is sold separately.*