Advertorial
The One Tool Thousands Of Moms Swear By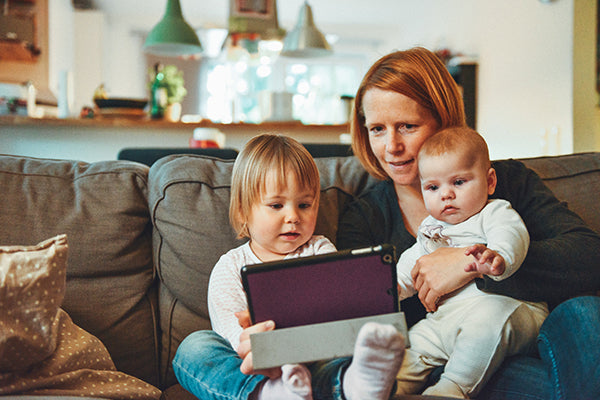 "Can you imagine a world where all your thoughts and to-dos are organized in one place, and you can finally sit down and just enjoy a movie with your kids?"
No worries about forgetting to pick up milk or thinking about what is for dinner tonight. Just pure contentment in your mind and sweet cuddles with your little ones watching Frozen.
If you have felt overwhelmed lately by being mom, teacher, chef, employee, and partner all-in-one, you are not alone.
Recent studies have shown that during the coronavirus pandemic, 64% of moms reported reduced physical activity, 29% have experienced mild to high anxiety, and 51% of moms do not have the necessary childcare to allow them to do their jobs like before.
The stresses that we moms are dealing with daily, during this crisis, is more than we've had on our plates ever before. There is no compartmentalizing, no breaks, less self-care, and a constant need to be everything to everyone.
It's those evenings when you glance around at the piles of laundry on the couch, have no real plan for dinner, and have a kid grabbing at your leg begging you to watch his latest cartwheel trick, all this while being consumed by thoughts of your overflowing inbox, what you're going to make for lunches tomorrow, and, wait, when was the last time you showered?
All these thoughts take up precious time and space when what we really want is to enjoy the lives we've created and make memories with those we love the most!
What if I told you there was an easier way to balance all these demands?
There is a solution that has been used by tens of thousands of moms, just like you and me, that I think every mom needs to know about.
Keep reading on to find out how these moms, and me, finally got organized and felt sane again.
---
IT'S NOT A TRICK, IT'S A TOOL
This tool was introduced to me by my neighbor, who always looks like she has it together. Whenever I see her, she's calm and collected, never rushing around, and has just a lightness about her.
One day while I was collecting my mail, I vented to her how I felt like I was drowning in the constant whirlpool of motherhood. She smiled and told me about this fantastic tool that changed her life tremendously.
She said, "I know how you feel. But I haven't felt that way in so long, it took me a while, but I finally found a way to get organized and centered."
I replied, "How on Earth is any mom organized and centered right now?"
"First of all," she said, "There is no such thing as a magical solution that can solve all the worries we have right now. But that's close.
It's called the Reminder Binder®. Each time I think of something to remember, I jot it down in there. Each morning and each night, I glance at it to remind me what I have going on and what I need to prepare for. I'm never surprised, I'm always in control. I love getting all those worries and thoughts out and onto paper in a productive way so I can stop thinking about them and start living more."
So that night at 11 o'clock, my spoon deep in a tub of chocolate chip self-care, I looked up this Reminder Binder® by Denise Albright. With so many glowing reviews, it seemed too good to be true.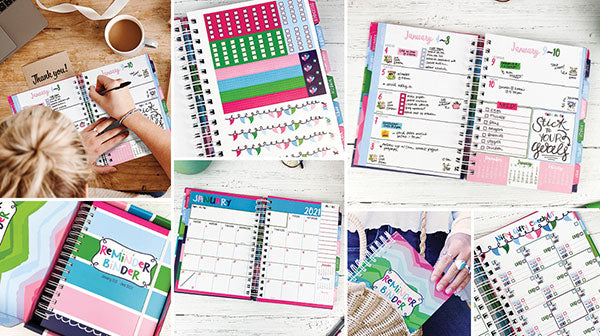 ---
WHAT'S IN IT
The 18-month calendar allows you to have a birds-eye view of your next 18 months, as well as monthly and weekly views too. There's tons of room for journaling, lists, notes, reminders, day-to-day planning, and quick views of your next few months so you can prepare and plan.
It also comes with seasonal reminders, stickers, a ruler, little envelopes, to-do lists, and more.
The binder allows you to write your thoughts down, close out those mental tabs in your mind, and enjoy more of those precious moments right in front of you.
It sounded like a dream, a one-stop-shop for all the thoughts and to-dos.
But can't my phone do that same thing?
---
IS THE BINDER REALLY A BETTER ORGANIZER THAN MY PHONE?
I wondered. My phone doubles as a calendar, to-do list, and has all kinds of tools and apps for reminders.
Yet, with my phone always available, I was still stuck, still in chaos, still dreaming of a better way.
The truth is, even in a world where everything is digital, there is something special about writing things down. Pen on paper, thoughts ON a page.
We can type things away all day long into our phones, but putting pen to paper has been shown to increase happiness, lower stress levels, better communication, and increase gratitude.
Which means, physically writing things down liberates your brain. It gives your brain space to relax and be present...and actually enjoy the moments you've masterfully orchestrated!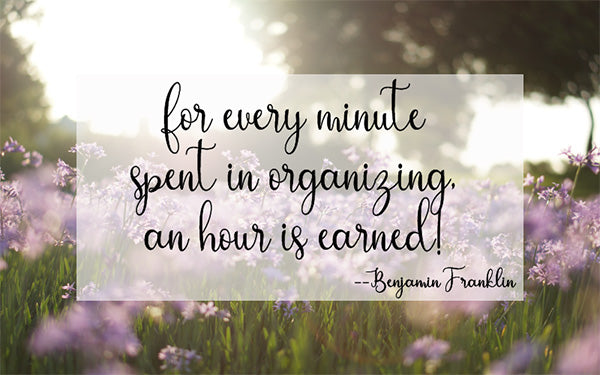 ---
I TESTED IT MYSELF - DID IT REDUCE THE CHAOS?
After reading so many positive reviews and researching the benefits of writing, I gave in. I had to see what all the fuss was about.
I was an overwhelmed and overtasked mother, just like the creator of these binders. I needed help to get organized and get my life back on track.
---
Day 1:
I was determined to get off to a good start. I got up just a little bit earlier than the kids, grabbed a cup of coffee, and sat down with my Reminder Binder®. I started with something simple, only outlined the month's big events, and jotted down a few thoughts. I already felt lighter, relieved really. I enjoyed it so much I kept journaling until the kids got up. Suddenly, things didn't seem so overwhelming. The bright colors and the clear outline made me feel like organization and peace were possible.
---
Day 15:
It was a late night last night with the kids, and we had a full day ahead of us. I woke up feeling anxious and nervous. Thoughts of to-dos and packing needs rushed into my head. Then I remembered, the Reminder Binder® remembers for you. Just take a peek in there, and all will be well. You knew this was coming, you wrote it down, and you prepared. I suddenly took a deep breath and snuggled a little longer under my white, fluffy down comforter.
---
Day 30:
After 30 days, I can testify that the Reminder Binder® is life-changing. It has helped me prioritize everything I have to do and freed up my mind to enjoy things more. Not to mention jotting my thoughts and feelings down every day has been such a great release during this trying time.
bac
---
MY THOUGHTS:
The Reminder Binder® is a real game-changer. The binder provided a fun, pre-organized area where I can put my thoughts, goals, and seemingly endless to-dos.
Not only does the binder help me remember important birthdays and school activities, but it also serves as a journal for meal planning, housekeeping, and random musings.
It became a tool for reminders, yes, but also a welcomed source of relief for everything swirling in my head and taking up space.
Sometimes you stumble across something, and it's the best thing you could have bought. Something that shakes up your life for the better. This is what the Reminder Binder® was for me.
I keep it close to me to always jot down any thoughts I'm having or things I need to remember. Getting my thoughts out of my head and on to paper has allowed me to be present in life's best moments. For me, for my kids, and for my partner.
I feel like I finally have a handle on everything!
---
IF YOU CAN GET YOUR HANDS ON ONE- DO IT NOW
If history is any indication of the future, these binders sell out fast! If you can get your hands on one- do it. I had to wait 2 weeks the last time I ordered one as they were out of stock. When I made the purchase, it got to my door in just 2 days. Super fast.
Last time I checked, they were offering 20% or more off! I would love for you to try it and let me know what you think.
Get ready to say bye to the chaos!