Everything you want to know about the Reminder Binder® Planner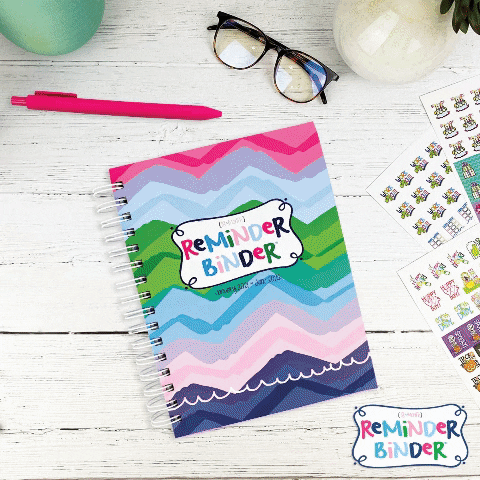 A planner is something you use you Every. Day. All. Year.  In the case of the Reminder Binder®, it could be as long as 19 months.



So it's imperative that it fit your needs & lifestyle nicely!  




Some of Reminder Binder® best tools and layouts were created because our loyal fans contributed ideas and requests. Thanks to ALL who have helped launch this masterpiece of planning!
But we're never "done."  We are always tracking new ideas.  Have an idea to share?  We love hearing from you!  Use the short form below to share what's on your mind.
Flip through the Reminder Binder® Planner in the video below:
OR
Scroll down to get a closer look "under the hood" of all the features and functionalities of the Reminder Binder® Planner.
Maybe kick the tires a bit to see if this is your new trusted tool.

The #1 question we get is whether it has weekly or monthly view.
Well, that answer is YES.  It has both monthly AND (horizontal) weekly spreads.
As you can see, we added note space everywhere we could, too.
Perforated lists, classic contact pages, gift lists, 
dates to remember each month in every year 
& our favorite...
361 stickers on (4) full sheets.

Here are the other (3) sticker sheets not shown:
Easily slip your Reminder Binder® into your purse, bag, or backpack & then head out to conquer your day!
The diem ain't gonna carpe itself!


Built to survive all the coffee spills, drops and mishaps the year brings!
Along with plenty of storage space to keep all your things stored & safe. 
Who knows, you could be the contributor to spark the next award-winning feature!