Earning Rewards is EASY with DAS Cash!

DAS Cash is our FREE rewards program designed to hook-up our loyal customers & fans with points. Earning points is easy. In fact, just by being on this site today, you earn points!
Earn points by making purchases, following us on social media or celebrating your birthday. Just be sure you're logged in every time you visit this site so that you get credit in your DAS Cash account.
Redeem points for vouchers to apply as "money off" at checkout*. Want stuff FREE? Let your points really rack up before redeeming them to get a voucher to cover every product in your cart!  
See below for the list of ways to earn points followed by the redemption values.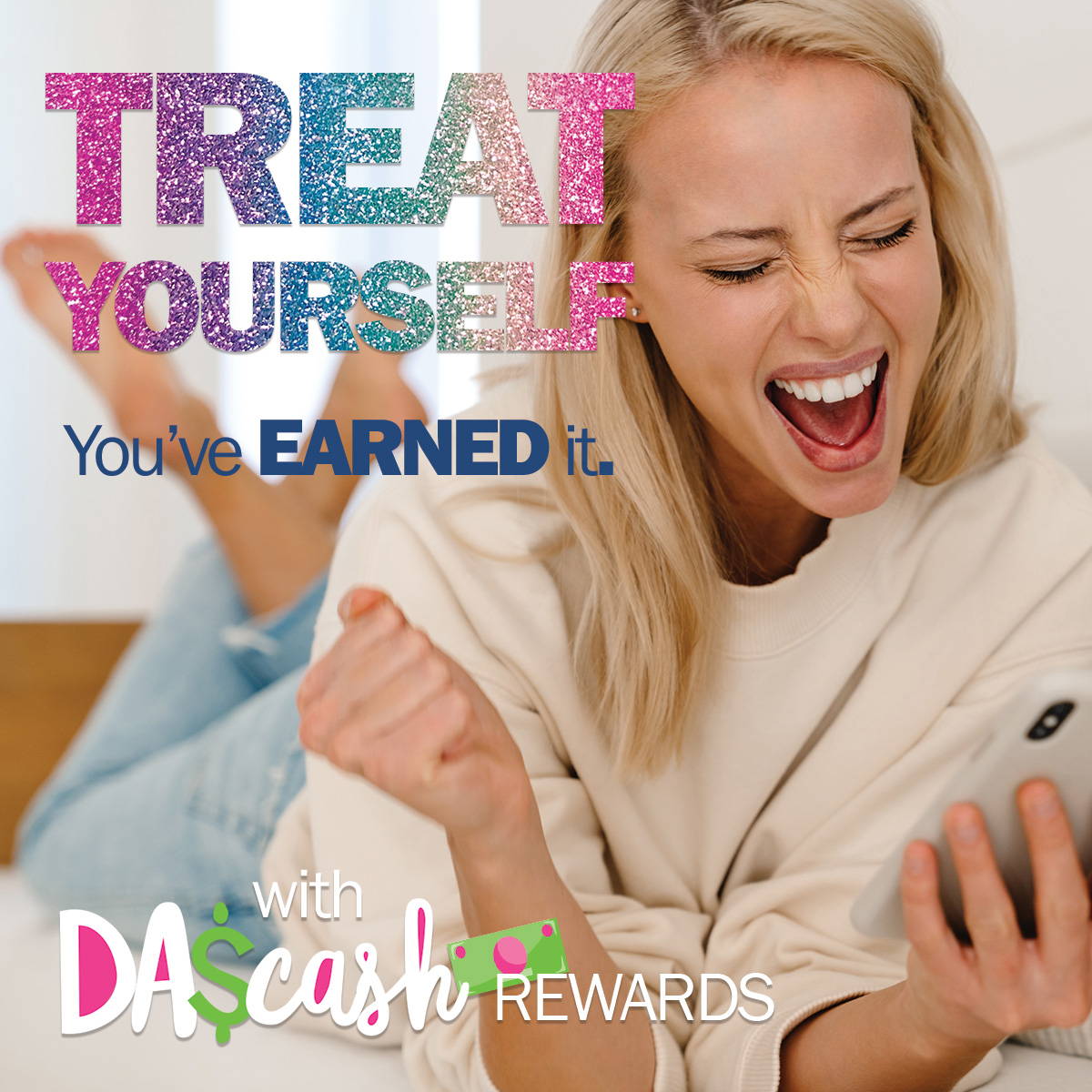 *Cash vouchers cannot be applied to shipping costs.
Ready to Get Rewarded? Enrolling is EASY!
Just by registering for an account on our site (top left of this screen or image below), you're automatically enrolled in DAS Cash. In fact, if you've already created your account, you've already racked up points!
In fact, if you already placed an order without having created an account...not to worry, your DAS Cash Points are waiting for you! Just use the same email address to create your account that you used on your original order...and your points previously earned will be added to your new account.  
STEP 1.  If you haven't already, log into your account. You can use the image below. If you aren't already logged in, you'll will be prompted to do so.
STEP 2. If you're already logged in, the image below will link to your DAS Cash Rewards Dashboard. There you'll see:
# of Points

 

in your Account

Earn Points:

 

Easily view & take action to earn points.

Get Rewards:

  When you've earned a reward, you'll be able to click on it here.

Refer Friends: 

Get your unique link to share with friends that gives you credit when they place an order using your link.

Account:

  See ALL your activity on your account and the points status here.

Help:

  Still have questions?

Find all the FAQs listed here

.

EARNING POINTS is AUTOMATIC...Just Log In First!
So that your account is properly credited with points, before you complete the activities listed below, be sure you are logged in.

You can use the sign up/log in image above, the log in at the top left of this screen OR this link.
All roads will lead you to a "rewarding" experience!
---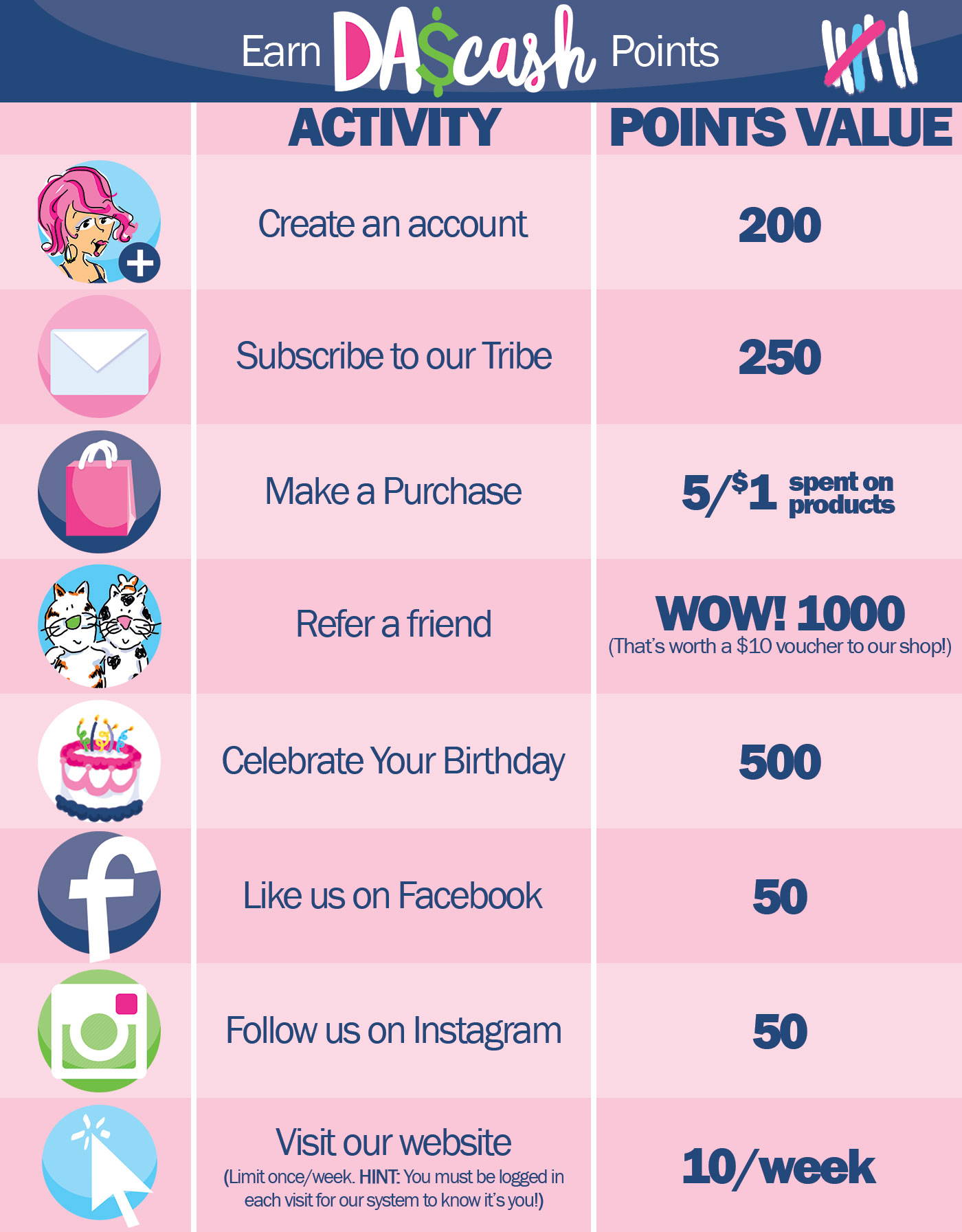 ---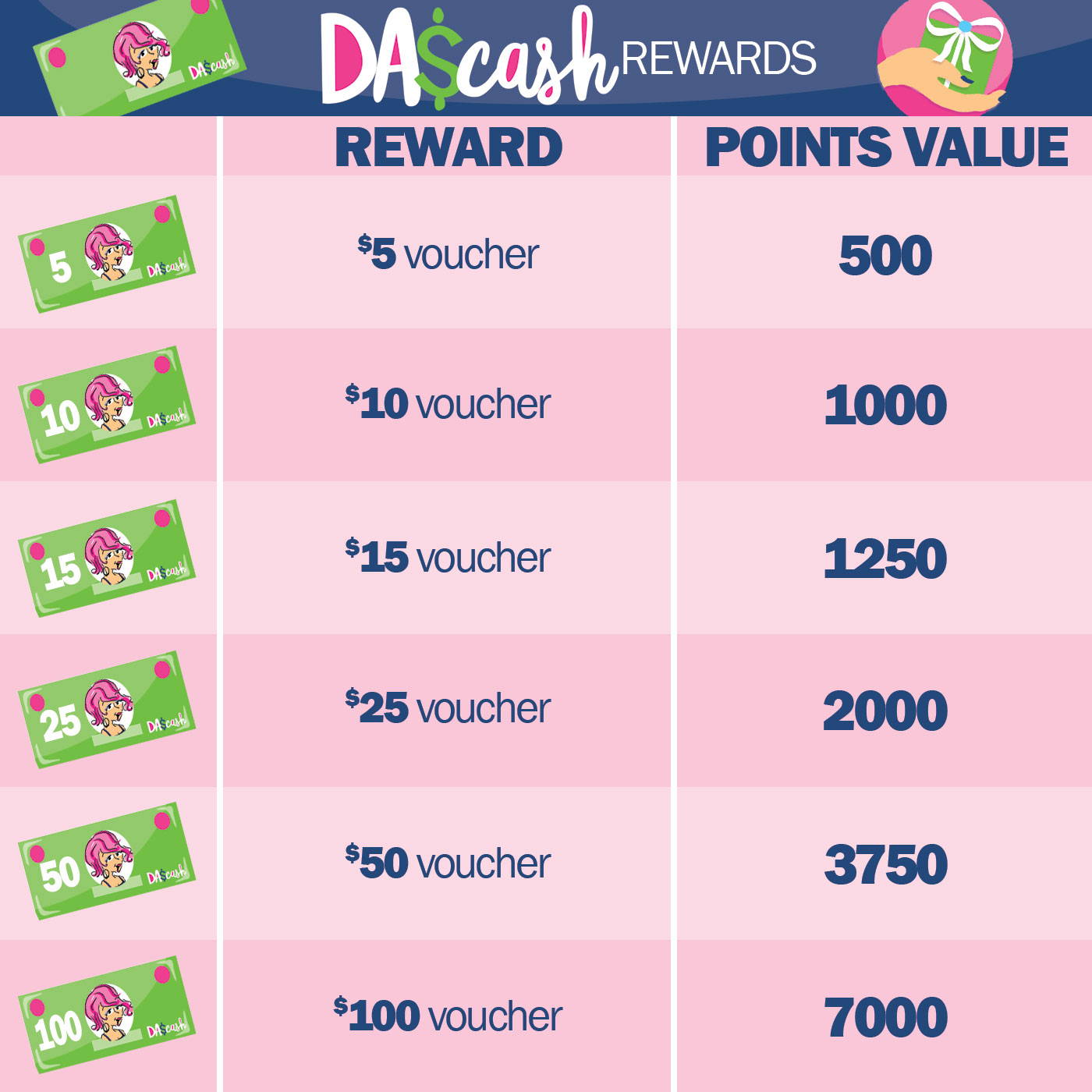 ---
---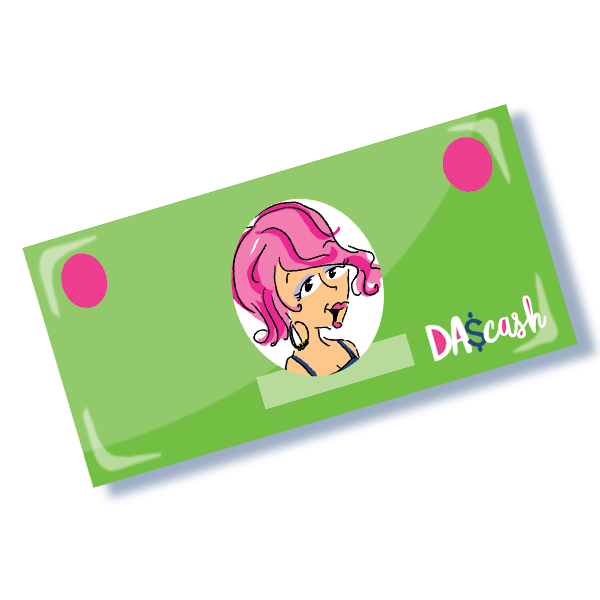 Have a DAS Cash voucher to use right now?
Shop our DAS Cash Rewards Catalog TODAY.
Everything in this catalog is already on sale so stacking your voucher at checkout will reward you with the Best Deals, ever!
Shop the AWESOME deals featured in the catalog linked below.
Fill your cart, then key in your voucher code in the "discount code" field at checkout.